RADAR develops people by providing clarity through a process of self-discovery, awareness, and growth towards self-leadership. RADAR provides an environment in which each participant can gain an understanding and experience the strength, independence, and enjoyment that comes from developing the necessary skills required to take personal responsibility for their own success. The process of getting results through enhancing self-leadership and self-management.
RADAR enables organizations to experience improved and increased results.
Results are achieved through providing leaders with the skills needed to increase productivity through people.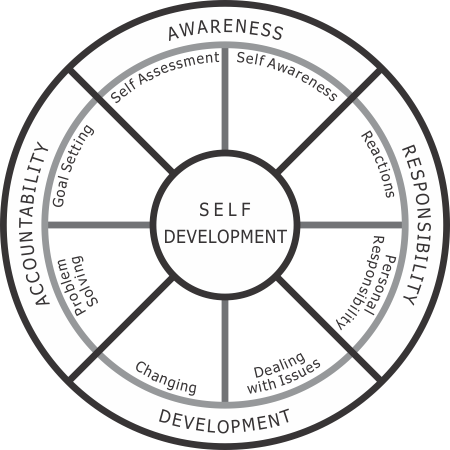 RADAR stands for:
Responsibility for Choice
Awareness of how we currently act
Development of new behaviours
Accountability for excellence
Results for success
It starts with understanding Responsibility — that each person is responsible for their own choices, their responses to them and their final destination. Becoming aware of the need to change is the next step — identifying the behaviours that are not producing results. Next, we develop the skills to support productive change and then advance to being accountable for the results. Finally, we harness the power of goal-setting and translate it into action to achieve the desired results.
RADAR will help participants:
Become Self-Leader
Take responsibility for their own actions
Achieve greater results in every area of their life
Build stronger relationships with team members
Be happier and have more fun
RADAR will help organizations achieve better bottom line results through:
More motivated and productive staff
Increased results and team effectiveness
People are focused on the goals and not on other issues
Increased retention
The Format and Features:
Provides step-by-step practice and exercises to reinforce key concepts
Written and recorded materials — for easier learning and retention
Based on practical experiences for today's business environment
Provides for both business and personal applications — providing the opportunity for a more balanced life