Coaching for Success supports the introduction of coaching into an organization by providing insights into the reasons for coaching, the elements of the coaching process and the importance of communication using the coaching network.
Coaching for Success is a great introductory program for anyone in an organization that is introducing coaching as a key communication and development tool. Coaching for Success can also be used as a natural follow up for managers who have already participate in Results-Centred Leadership as an opportunity to consolidate the learning.
Results are achieved through providing leaders with the skills needed to increase productivity through people.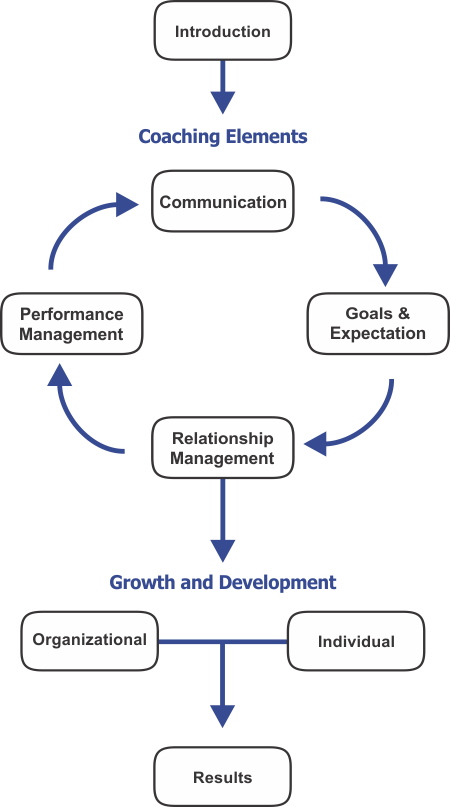 Coaching for Success is presented in 4 key modules:
Good Reasons for Coaching
Key Elements in the Coaching Process
Importance of Communication in the Coaching Process
Conducting One-on-One Coaching Sessions
When the program is complete, each person will be able to:
Understand the value and importance of coaching
Appreciate what may hold them back from coaching
Responsibility and accountability through the one-on-one coaching process
Realize the value of SMART goals
Have tools for dealing with performance issues of others
Comprehend the importance of key aspects of better communication
The value of feedback and the role it plays in developing people and getting enhanced results
How to build strong trusting relationships
The perception and understanding of the consequences of change
The Format and Features:
Participant work book providing learning through different approaches, exercises, experiential experiences, roles plays, case studies, discussion
8 ? 2-hr sessions or, 4 ? 4-hr sessions or 2 full days
Participants write the answers to consolidate the learning
Allows for discussion in groups for better understanding and development of teams